Lessons with Stephen Hartman
Private Lessons
Studying harp begins when the desire meets the opportunity. This moment happened for Stephen when he was 10 years old. Whatever your age, making music on this mysterious instrument is a joy not be missed.
All Welcome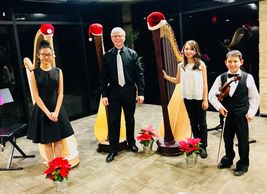 Beginner, intermediate and advanced students solidly benefit from the curriculum based on ABRSM. Annual testing with Phoenix Chapter of American Harp Society help harpists gauge their progress and to radiate confidence.
Harp Ensemble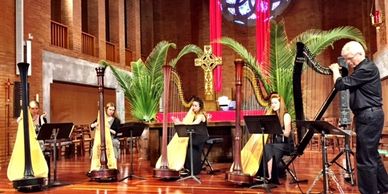 Performing with other harpists instantly increases each student's progress. Custom arrangements are geared to the individual's ability. From Classical (Claude Debussy's

Petite Suite

) to film scores (John William's

Star Wars

)
Original Compositions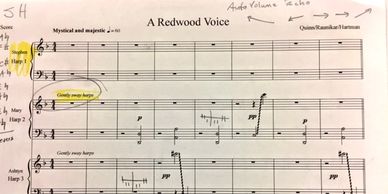 'A Redwood Voice' was presented by ASU Harp Ensemble in April 2017. Written as a meditation to the giant Sequoia trees, the collaborative project gave the students a close encounter with the electric Lyon & Healy Silhouette lever harp.
Interested in a free trial lesson?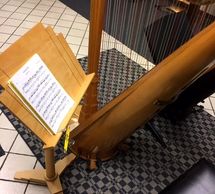 Sit down behind a harp and give it a try. Your first introductory lesson is free and will quickly reveal if you would like to continue.
Testimonials
""Each student can feel great about where they are on their journey. Students are inspired, given encouragement to soar with their own talents and at their own pace. Above all, taking a lesson with you is not just a harp lesson, it is also learning skills that will benefit one through his or her life." DL, Phoenix
"I have the privilege to spend each week with you. I'm continually blown away by what an outstanding teacher you are in addition to your stellar performing skills!" CM, Phoenix